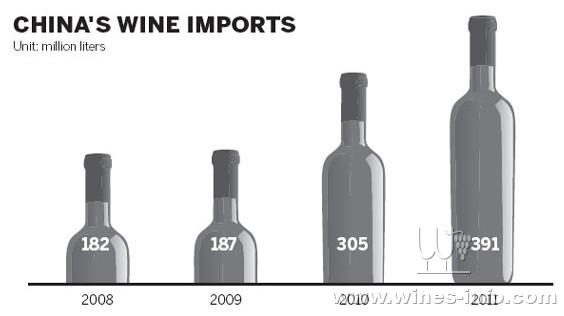 Owing to recent scares involving the domestic food industry, China's middle class is increasingly turning to imported products, report Wang Zhuoqiong and Tang Zhihao

Xia Lili, the mother of a 1-year-old, is a frequent visitor to the imported food section of supermarkets. In her trolley usually sit products wrapped in packages with foreign names and images, from milk powder and coffee to health products.

"I buy foreign food products not because I'm rich, but because I'm afraid of some domestic food items" said Xia, who manages a department store in Hangzhou, capital of Zhejiang province.

"As a mother, you want to provide safe food to your children and family," said Xia, who got her college degree in Singapore. Products made abroad often are of a higher quality, she added.

The preference for international food brands is becoming more obvious among Chinese urban consumers, who have grown increasingly aware of food safety issues, said Gao Jianfeng, general manager of the Shanghai-based Bogo Consultants.

He said imported food - which used to be rare and expensive in supermarkets and department stores - is no longer very pricey.

The recent surge in domestic commodity prices, driven by inflation and higher costs, has made foreign food products more affordable, Gao said.

The government's efforts to lower tariffs on imported food also made such items more accessible to Chinese consumers, said Zhao Ping, deputy director of the department of consumer economics at the Chinese Academy of International Trade and Economic Cooperation of the Ministry of Commerce.

For instance, European cookies used to be considered high-end bakery products, she said. But now small-size bags of those products are sold for about 10 yuan ($1.59).

As a result, sales of imported food are on the rise among large retailers.

At Metro Cash & Carry China, the German self-service wholesale retailer, imported food products make up 15 percent of the food products on offer, having 1,800 items.

Imported food is a crucial and very successful business for Metro China, showing an annual growth rate between 20 and 30 percent and accounting for more than 55 percent of the company's sales in the Asia-Pacific region, said Patricia Spittau, head of the imported food department at Metro China, which operates 63 hypermarkets in 39 cities in China. She said milk, wine and olive oil are among the best sellers.

Between 2009 and 2012, the sales of imported milk increased to 68,000 boxes from 3,400 boxes per month, reaching an annual growth rate of 2,000 percent, Spittau said.

Imported products account for 20 percent of all the products on sale at eight of Walmart's Sam's Club membership stores in China.

In the past two years, there was an increase in the sales of imported food, particularly of wine and other types of alcoholic beverages, fruit, milk powder, cookies, nuts, chocolates and milk, said Jiang Wei of the corporate affairs department at Walmart China Investment Co Ltd.

At a store in Shenzhen - one of the company's most successful units - imported wine and alcohol products are often among the best sellers, Jiang said. The store once sold more than 500 bottles of Hennessy XO cognac in a single day.

She said the perceived safety and quality guarantees of imported food attract Chinese customers.

The growing Chinese economy and the residents' increasing purchasing power are among the causes of the increasing consumption of Western food products, said Antony Strianese, director of brand development, innovation and marketing in Asia, Africa and Australia for the Italian pasta maker Barilla, which has been operating in China for more than 20 years.

Strianese said the Internet and modern shipping enable Chinese people to explore new countries and cultures and have also provided access to foreign cuisines.

Barilla's research showed that there is increasing demand for Italian food in major Chinese cities. So far, the company's priority is to teach Chinese people how to properly cook and eat pasta, he said.

"Chinese people love pasta, but they are not familiar with how to cook it. When they understand how simple it is, they instantly fall in love with it," said Strianese.

He said the company has recently launched a range of high-end biscuits and cookies, all made in Italy, which have all sold well.

"This is a sign not only of the Chinese consumers' demand for imported food products, but also of their level of maturity and understanding of high-quality products," he said.

Web shoppers are also interested in imported food.

Guo Dongdong, vice-president of the food and beverage department of Yihaodian.com, the e-commerce unit of Walmart in China, said the company's sales of imported food increased fivefold from 2011 to 2012.

The figures from Yihaodian show that imported long-life milk is among the most popular products.

Guo said that 3.5 containers of such milk are sold daily at Yihaodian. The company used to sell 3 containers of the product a month.