Summary:
China's wine import has been slipping down both in volume and value since 2013. Both the total volume and the total value in the first half (H1) of 2014 were in decline on the year-on-year (YoY) base and on the 6-month (HoH) base. The price in general was down HoH and up YoY, relatively stable on the whole.

In volume, the sparkling wine maintained a double-digit growth, while the bulk and the bottled were in decrease. In value, all categories witnessed a decline HoH, but the sparkling wine had a rapid growth at nearly 40% YoY. The price of imported wine had been slipping down since 2013H2, and all imported wine showed negative YoY and HoH growth in price in 2014H1, but the overall average price ticked up YoY, due to different import scales and growth rates.

Bottled wine: Chile wine grew fast YoY and HoH in both import volume and value; while French wine contracted. In price, French wine showed the highest volatility in H1 by dropped down remarkably. The prices of wine from Italy, Chile and Spain were below the average.

Bulk wine: in volume, Chile wine took over 60% of the Chinese market, and the share of French wine plunged by over 70%. Only the American wine maintained growth both YoY and HoH. In value, Chile took as high as 59%, and the other five major exporters saw decease by various degrees YoY and HoH, except for USA. In price, the average price kept declining. The prices of Chile wine and Spanish wine were below the average, and those of the American and the French were 2 times higher than the average.

Sparkling wine: major exporters had continued YoY growth in volume and value; four exporters' growth were very high, except for France and Spain. The price of French sparkling was the only that was above the average. American sparkling showed the highest volatility by plunging below the average in 2014H1.

At provincial level, Jiangsu showed a higher growth of bottled wine, both in volume and value, but at slipping prices; Beijing had rapid growth of bulk wine in volume and value, but at dropping prices;. Shandong had a surging growth of sparkling wine, at prices lower than the average.
Import trend analysis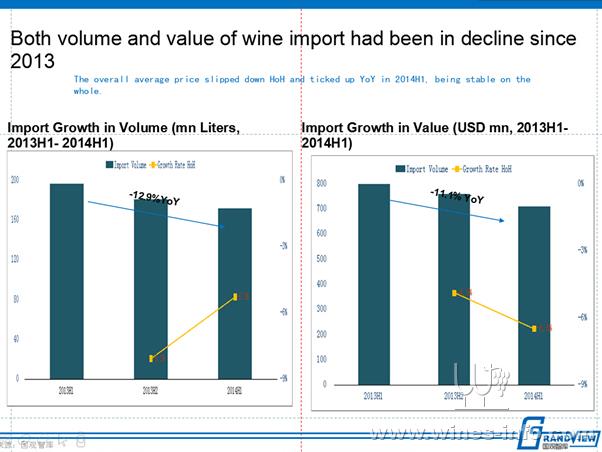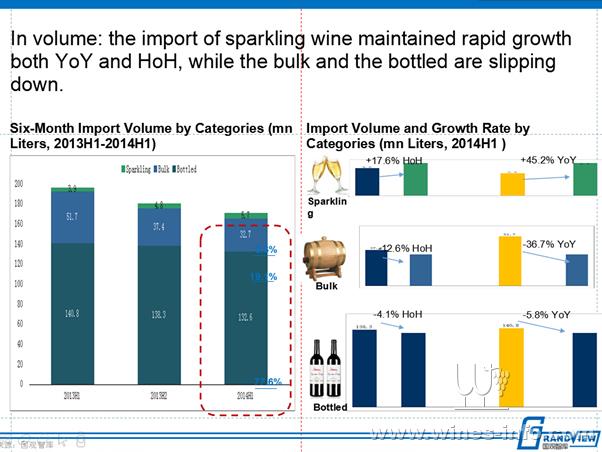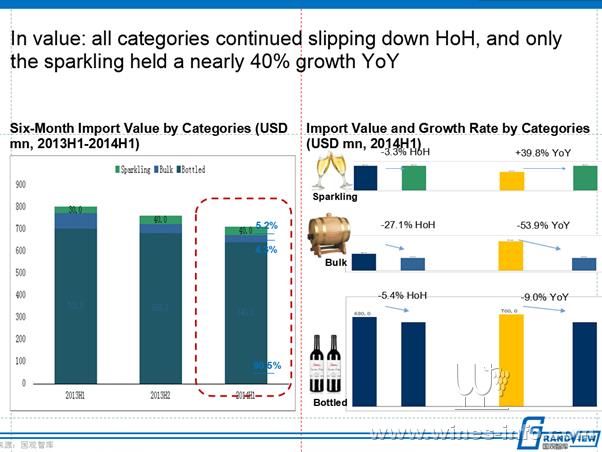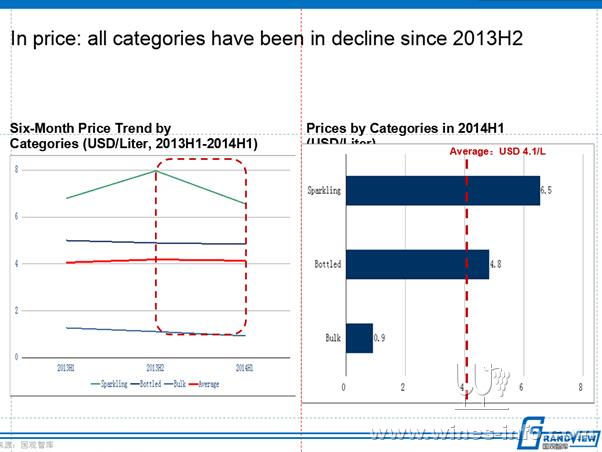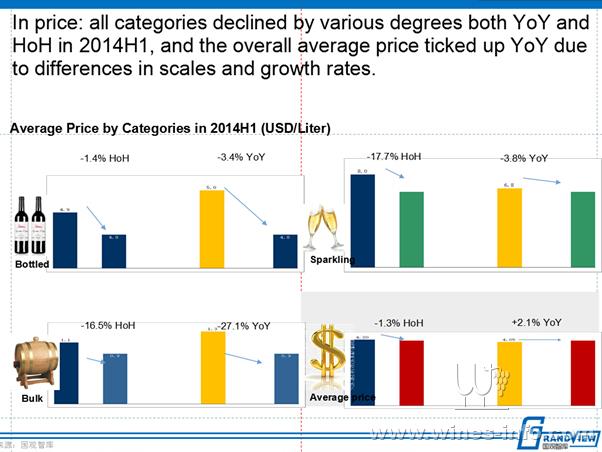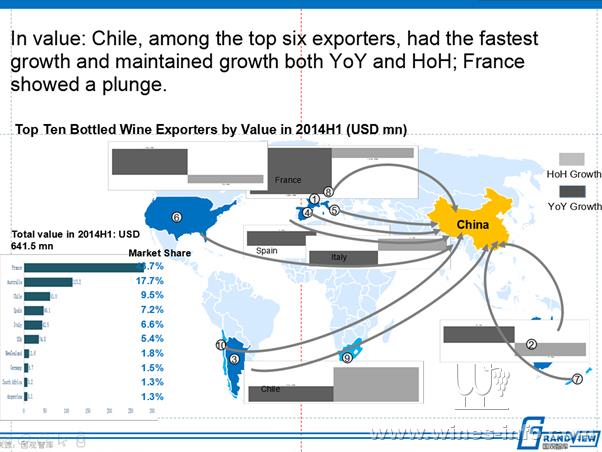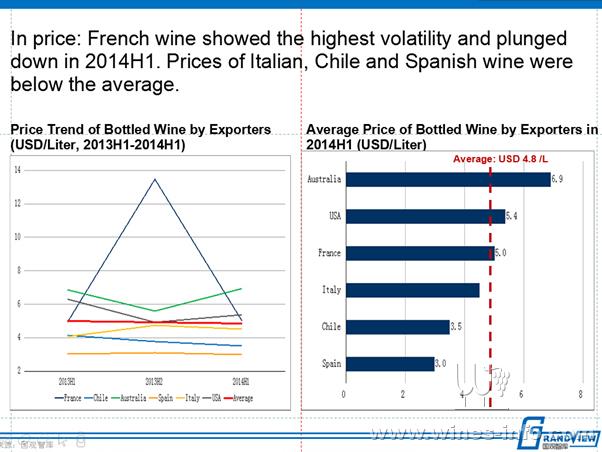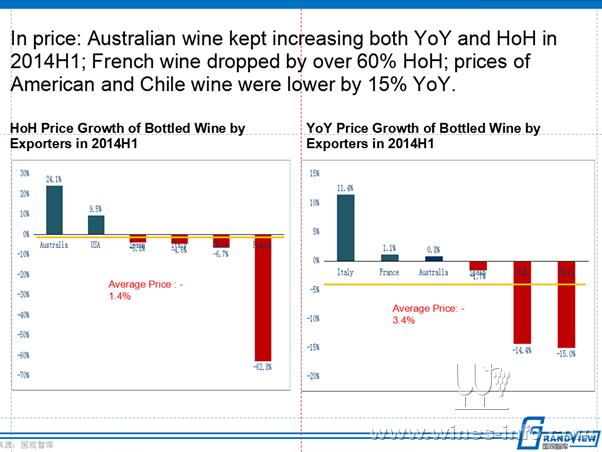 Monitoring data based on exporters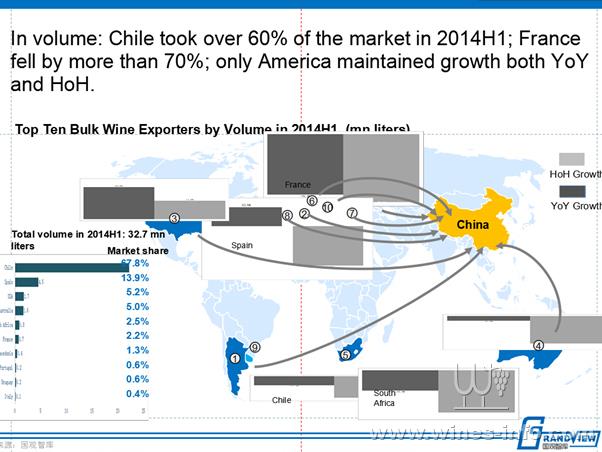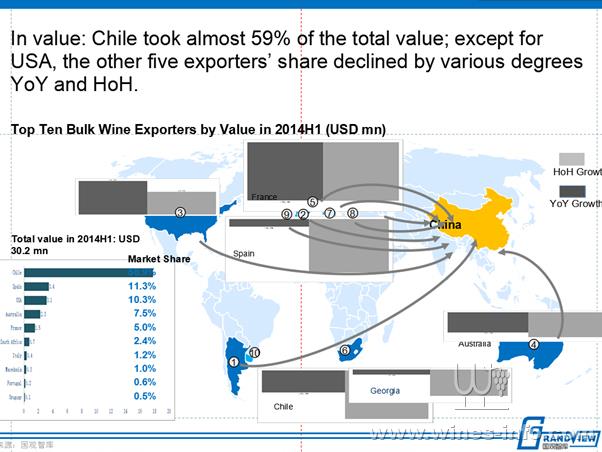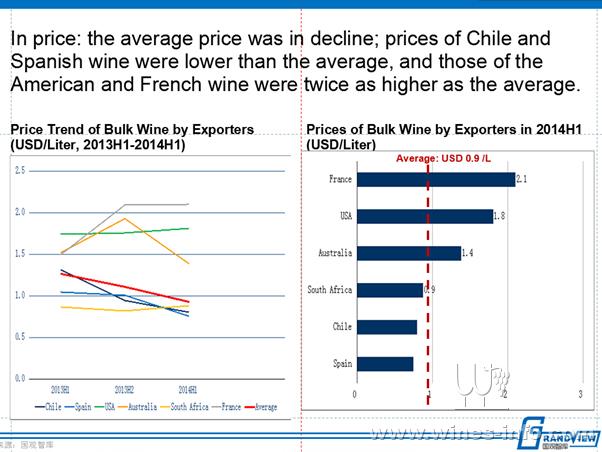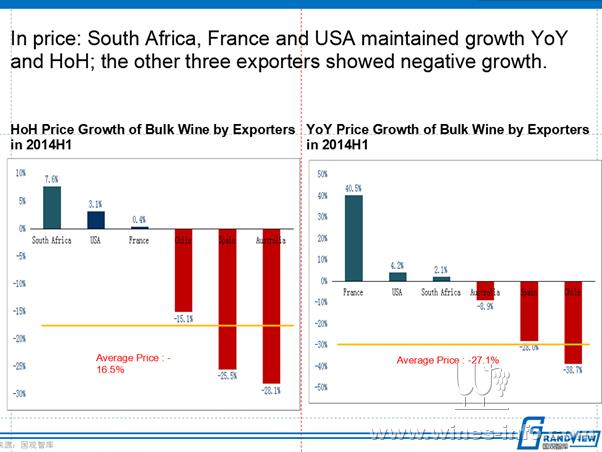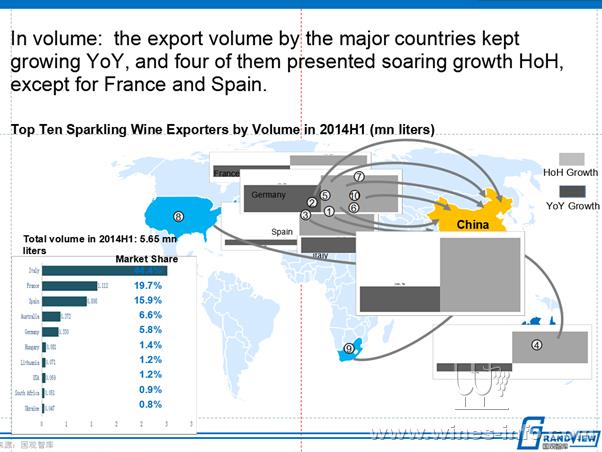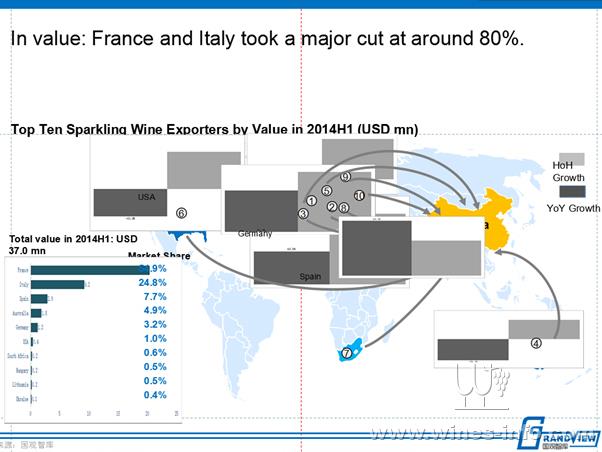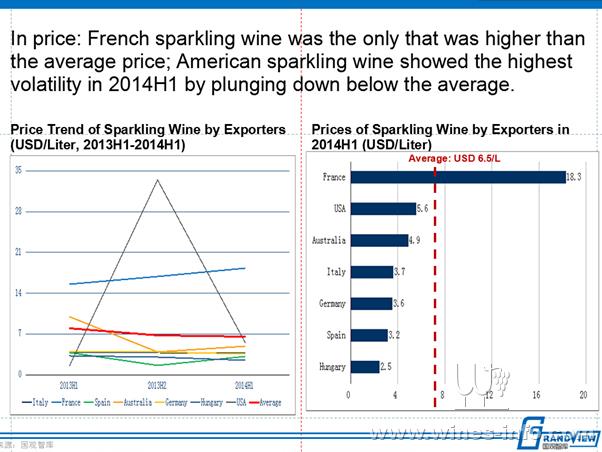 Monitoring data based on provinces