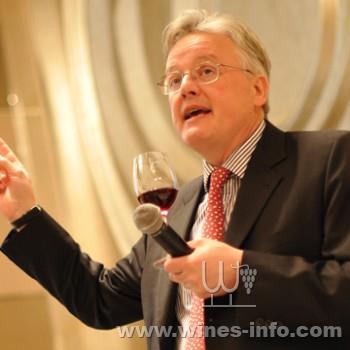 China's post-boom hangover hit Australia far less than Bordeaux, and the potential for top-end wine is as great as ever, according to Andrew Caillard MW.
"For the smaller boutique wineries in Australia there is a huge opportunity," said Andrew Caillard MW about the Chinese market, after a recent trip there.
The fine wine specialist for Woolworths Liquor and co-founder of Langton's wine auctions, Caillard told The Australian: "I think Australia is extremely well-placed for the challenges of the future. We have an opportunity to play in the fine wine space within China.''
He felt the greatest potential lay in the country's third and fourth tier cities with those in the first and second tier "relatively saturated with fine wine."
Compared to Bordeaux which tumbled 25% off its 2012 peak of 6 million cases, Australian wine shipments to China were down 8% last year thanks to the government's anti-corruption measures. Australia's third largest export market after the US and Britain, was helped by a softening of the Australian dollar, down from its US$1.10 high in mid-2011 to a current US78c.
Caillard was associate director on Warwick Ross' award-winning documentary – Red Obsession on China's newfound love for Bordeaux. When released in Australia in August 2013, audiences described the film as: "a cautionary tale about China's power and presence in the world," according to Ross.
The Chinese government crackdown on conspicuous consumption "hit us very hard, very suddenly," Allan Sichel, CEO of Maison Sichel and VP of the CIVB told db. Caillard added that Australia's leading wine brands had not been caught up in the "rampant price increases" that Bordeaux imposed before the crackdown.