The 16th China(Guangzhou) International Wine & Spirits Exhibition
Date: The 16th Spring Session: May 20th- 22nd, 2016
The 17th Autumn Session: Nov. 14th -16th, 2016


Venue: China Import & Export Fair Complex, Area B, Guangzhou, China


Approved by:
The Ministry of Commerce of P.R.C
Department of Foreign Trade and Economic Cooperation of Guangdong Province
Organized by:
Canton Universal Fair Group Ltd.
International Co-organizers



About Interwine China
China (Guangzhou) International Wine & Spirits Exhibition- Interwine China was launched in 2004, which is the earliest exhibition focusing on imported wine and spirits in China. Interwine is dedicated to imported wine and spirits exihibition and has established friendly business relationships with 72 wine producing countries; achieved more than 650 exhibitors, 30,000 visitors and exhibiting area of 30,000 in every session.
Interwine is held twice a year-the spring session and autumn session, which take place respectively in China Import & Export Fair Pazhou Complex during May and November every year. Chinese importers, distributors and professionals are invited to Interwine. It's considered as the" Chinese Famous Wine & Spirits Fair", Interwine has built its exhibitor-buyer service network and has extensive resources for its exhibitors and buyers. Each year Interwine organizes road shows and many creative wine challenges for its exhibitors in over 30 cities covering the whole China . Interwine is the only international wine & spirits exhibition that has over 11 years history with the industry recognized the largest and most professional internationanl wine & spirits event in China.


Review of 15th Interwine. 2015.11.15-11.17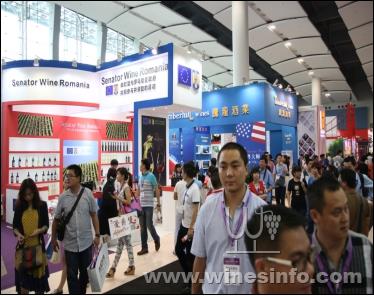 The Autumn Session of Interwine2015 was finished with a great success in Guangzhou, South China on Nov.17th, 2015, which totally covered 30000m2, attracted 698exhibitors and 39850visitors.
Interwine has been focusing on business match for its exhibitors and importers. During the autumn session, Interwine made many successful business matches for Argentina delegation, Spanish delegation, Romania delegation, French delegation and Italian delegation.
Why Interwine
Business Opportunities in South China
Guangzhou is located at the north of the Pearl River delta, is an important trading center as well as a busy port and the capital city of Guandong - the highest GDP province in China. There are more than 10,000 wine importers in Guangdong, they are mostly in Guangzhou, Shenzhen, Foshan and Dongguan. With convenient location and advanced infrastructure. Guangzhou has been the most important city for the imported wine and spirits in China
Network and Resources
Interwine was established in 2004 in Guangzhou, which is the earliest company specializing in international wine and spirits fair in China. Over 11 years dedication, Interwine has built an extensive network covering 40 main cities in 29 provinces and districts in China including Hong kong, TaiWan and Macao with more than 30,000 importers and 100,000 distributors . In every session, Interwine invites buyer groups from all round the countries.
Interwine has partnerships with more than 200 media professionals, the fair is always reported by the most famous TV stations in China.
Complete Promotion Service
In order to help its exhibitors develop Chinese market easily, Interwine organizes more than 30 road shows covering 30 cities of China each year and many business match activities on each session, such as, wine tasting, seminar, forum, summit meeting, awards ceremony.
Participation Fee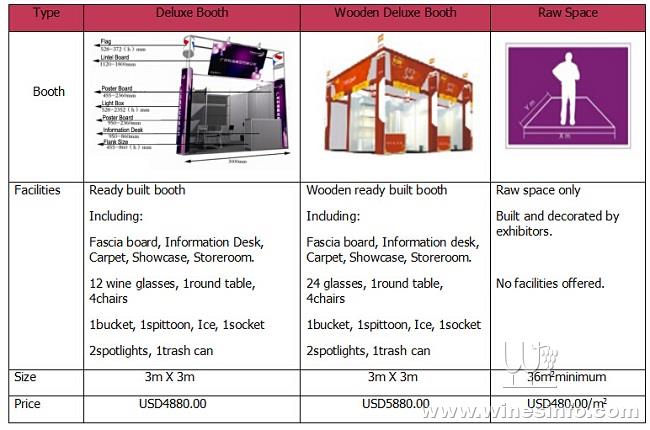 Promotion Fee

Contacts
Canton Universal Fair Group Ltd
ADD: Room 206,Yinye International Building Suite, No.865, Guangzhou AV.S., Haizhu District, Guangzhou, China
Contact Persons: Mandy Email: ketong008g@interwine.org Tel: 86-20-83094143
Penn Lin Email: ketong8@interwine.org Tel: 86-20-83094143