"China is back," proclaims Guillaume Deglise, CEO of Vinexpo, the wine trade exhibition that has gathered over 17,000 members of the wine trade this week at the Hong Kong Convention Centre from 24th to the 26th of May. The exact number of visitors will be calculated at the end of today, the final day of Vinexpo Hong Kong, but Deglise smiles and announces, "Even by the second day, we already surpassed the visitors numbers [17,000] from last year."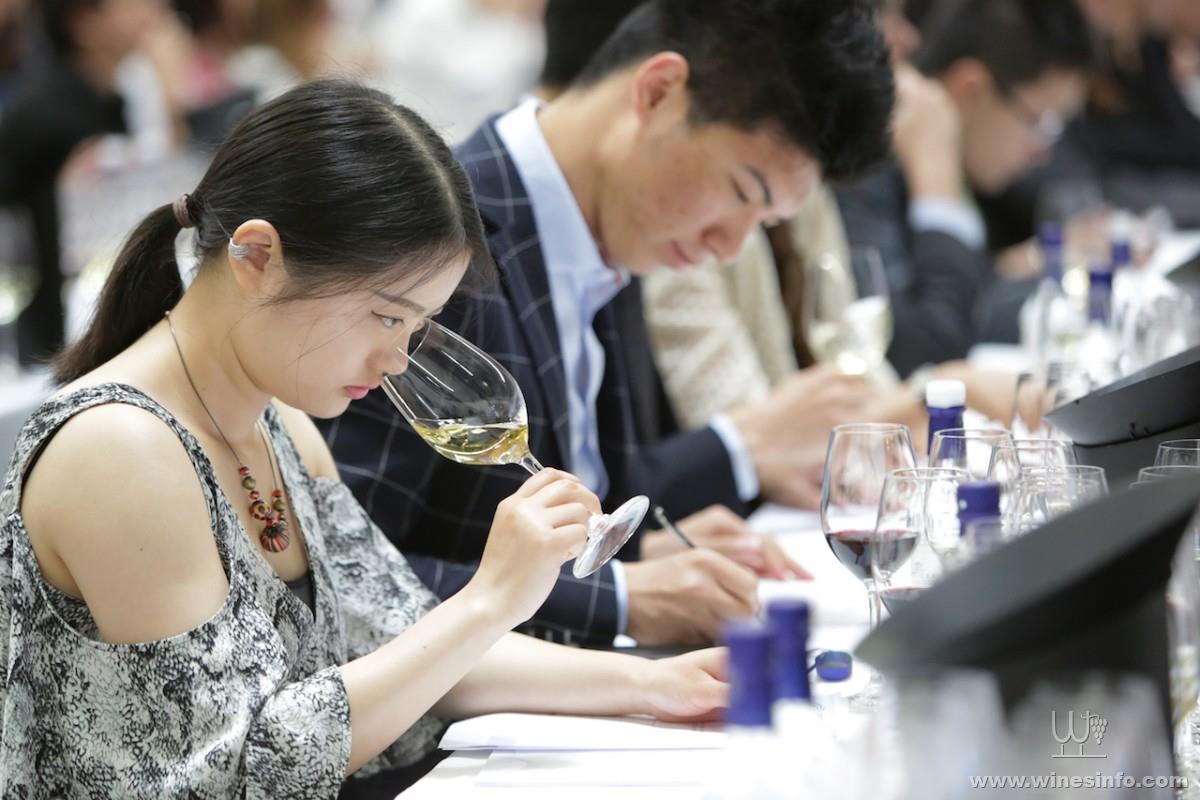 What makes Vinexpo attractive to wine professionals like me, is the combination of professionalism, quality exhibitors and senior-level attendees. There are plenty of wine fairs that try to compete with Vinexpo – Vinitaly and Prowein to name a few. While Vinitaly has a reputation for being fun and having a party-like atmosphere, it is almost too relaxed with too many wine drinkers, rather than professionals, more intent on partying than conducting business. Prowein is serious, dead serious. Those who attend, dash in and out; it's all about business. While Vinexpo is held in Bordeaux or Hong Kong in alternating years, Prowein is in Dusseldorf. If you had a choice, which city would you like to spend a week in?

Competition within China is quite fierce for exhibitors' dollars. There is Interwine in Guangzhou, ProWine China, Shanghai International Wine & Spirits, Vinitaly China and China's very own Food and Drinks Fair held in the spring in Chengdu every year. I have participated in nearly every wine expo in China and the organization leaves a lot to be desired. Everything from set up to service and organization of visits is chaotic and getting wines cleared through customs to be tasted at the show is a nightmare.

It's no wonder Vinexpo Hong Kong can attract over 17,000 wine professionals from Asia, of which 70% come from great China – mainland, Macau, Hong Kong and Taiwan. The other 30% fly in from all over Asia, such as Japan and Korea as well as a growing contingent from Thailand and Vietnam. Some attend to meet up with their suppliers, network, discover new wines and others to learn.

I held a masterclass for 60 people at Vinexpo for the Cru Classes de Graves showcasing 12 beautiful wines from Pessac-Leognan. The invitation-only class had a waiting list of over ten people and another 30 more people showed up hoping for no-shows to secure seats. And this was just one of 75 masterclasses and tastings that were held during the three days at Vinexpo. Exhibition space for the 1,300 exhibitors during Vinexpo Hong Kong is reserved months in advance, as are the seminar rooms.

To deter non-trade visitors, or 'wine tourists', Vinexpo requires invitations, which are only sent to wine and spirits trade professionals; walk-in trade visitors must pay a HK$600 entrance fee and non-trade are denied entry. This strict admissions policy and pre-registration takes enormous preparation and organization with which Vinexpo has plenty of practice. It was established in 1981 and in Hong Kong since 1998.

"We have doubled in the past several years in Hong Kong," says Xavier de Eizaguirre, Chairman of Vinexpo. "We have grown to full capacity here [in Hong Kong] and the next stage is to improve all aspects of the show – our programs and the quality of visitors and exhibitors."

What's new this year is the increase in participation by Italian producers which was encouraged by making Italy the 'Country of Honour' at Vinexpo Hong Kong. Many top Italian producers who never participated in Vinexpo before, like Biondi Santi decided to join.

The number of tastings, masterclasses and conferences at the show can be overwhelming unless one is both disciplined and organized. For consumers, there is no shortage of events and dinners. All the importers are taking advantage of the producers in town and hosting private dinners, tastings and events throughout the city. Many private clubs and restaurants are offering wine dinners and tastings this week too.

After three black tie wine gala dinners that were held back-to-back since May 22nd, followed by nightly wine dinners until May 28th, I will seriously need to detox after the week is over. This is all part of the buzz and excitement surrounding Vinexpo – it's not just the events and activities within the show that makes Vinexpo special, but the numerous festive events and parties that surround it.