"This," says Emma Gao as she races through the sun-scorched countryside of north-west China in a dusty Nissan Livina, "is la Route des Chateaux."

"There are almost 40 different entrepreneurs – maybe more. Every day it is changing," the Chinese winemaker explains, slaloming between French, English and Mandarin as she tours her 70-hectare (170-acre) vineyard at the heart of a region government officials are calling China's Bordeaux.

Gao, a 40-year-old who trained at Bordeaux University's oenology institute, was one of the first vintners to set up shop in this arid corner of the Ningxia Hui Autonomous Region, more than 600 miles west of Beijing. Armed with a 300,000 yuan (£32,000) loan from her parents, she founded Silver Heights, her award-winning boutique winery, almost a decade ago.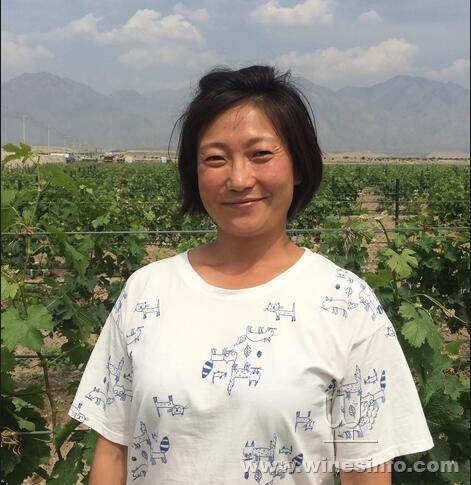 Emma Gao, founder of Silver Heights winery, at her vineyard on the eastern flank of the Helan mountain.
Photograph: Tom Phillips for the Guardian
In 2012 she opened a vineyard on the stony eastern slopes of the Helan mountain, wagering that its parched land could produce world-beating wines. "There was nothing," Gao recalls, weaving through newly planted lots of cabernet sauvignon, chardonnay, marcelan and petit verdot.

Four years on and a scramble for land is under way here as Chinese and international wine giants and super-rich would-be vintners follow Gao's lead, ploughing fortunes into Ningxia wineries.

"It's a gold rush," says Fongyee Walker, a Beijing-based wine buff who learned her trade as the head of the Cambridge University Blind Wine Tasting Society and has made numerous trips to Ningxia province.

Visitors to Helan county, which authorities liken to Napa valley in California, can be in no doubt they have landed in China's wine heartlands.

A highway running north-south through the region is dotted with signs guiding drivers to an abundance of chateaux with Chinese characteristics. There is Chateau Lanyi, Chateau Xunniu, Chateau Yu Fang, Chateau Ge Liqi, Chateau Flower Red and Chateau Zhi Hui Yuan Shi. Further along you reach the Domaine Pu Shang, the Domaine Ming Lu, the Domaine Cheng Cheng and, finally, the Domaine Heyu Xinqin Zhong.

In late May, as teams of migrant workers unearthed fields of vines, buried to protect them from Ningxia's punishing -25C winters, dozens of excavators could be seen carving out new vineyards from the region's rocky soils.

Less than 60 years ago China was gripped by one of the worst famines in history as Mao Zedong's Great Leap Forward push for industrialisation devastated the economy and killed up to 45 million people. Since then, decades of dramatic economic growth have transformed the country – not just into the world's second largest economy but also one of its biggest wine producers, with more vineyards than France.

Chinese drinkers consumed 1.86bn bottles of vin rouge in 2013, making China the world's largest red wine market.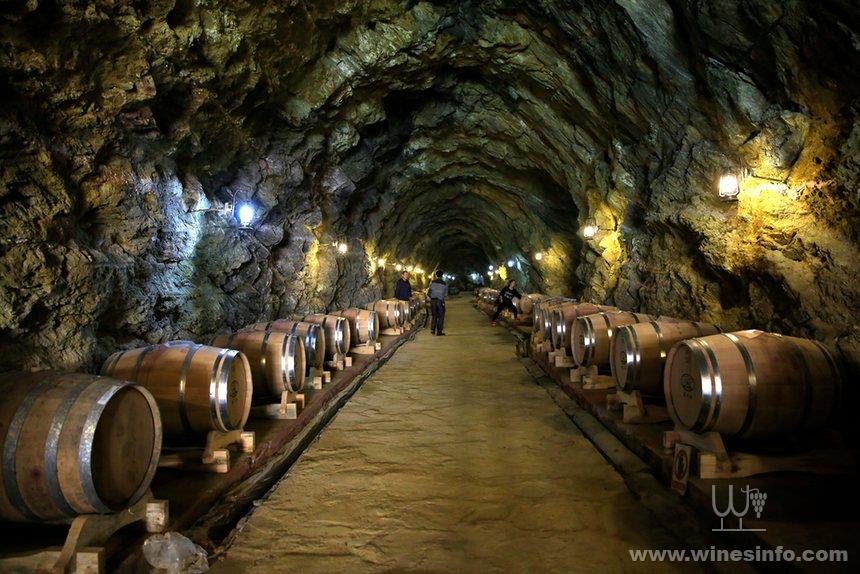 Barrels of red wine in a cave cellar in Danba county, Ganzi Tibetan autonomous prefecture.
Photograph: How Hwee Young/EPA
As that love affair has intensified, cash-flush wine fanatics have gone on a global spending spree. More than 100 of Bordeaux's estimated 7,000 chateaux are reportedly owned by Chinese tycoons such as Alibaba's founder, Jack Ma, who has snapped up two such properties, the Chateau de Sours and the Chateau Pérenne, this year alone.

Now, the chateaux are springing up back home too, with Ningxia, an impoverished coalmining region south of the Gobi desert, becoming ground zero for budding Chinese vintners. There are 207 registered wineries in Ningxia compared with just one in 1983, according to Gao Lin, Emma Gao's 72-year-old father and business partner.

Foreign wine producers are also joining the rush. In 2013 Moët Hennessy opened the Domaine Chandon, a 6,300 sq-metre winery producing sparkling wine, not far from Silver Heights.

Walker, the director of Dragon Phoenix wine consulting in Beijing, says that with time and training China could produce top-quality wine. "I believe very firmly that you can make good wine anywhere if you put enough love, energy and effort into it. I don't think there is anything sacred about the rocks of the Médoc or the schist of the Mosel."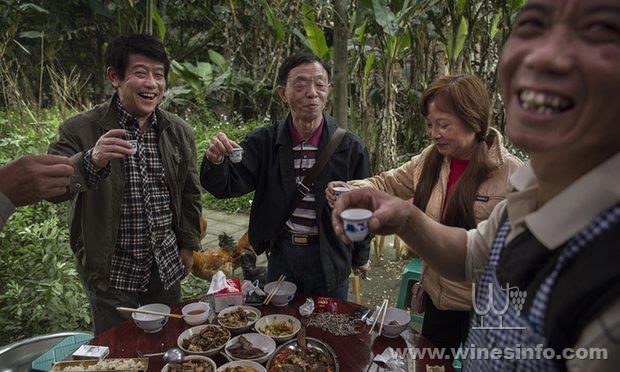 Villagers in Bagou, Sichuan province, toast a birthday with wine.
China is the world's largest market for red wine. Photograph: Kevin Frayer/Getty
But comparisons to Bordeaux or Napa are Communist party boosterism. "It's like comparing a painting painted by [an artistically gifted] toddler … and a painting done by an artist," she says.

Gao's husband, the French winemaker Thierry Courtade, was less coy about Ningxia's potential. "[My dream is] "to be as good as Bordeaux", says the 46-year-old, who worked at the heart of France's wine industry, at the Chateau Calon-Ségur, before relocating to Helan county three years ago. "We are almost there."

With experts warning that climate change could decimate production in the world's premier wine regions, Gao says Ningxia could provide a key alternative to places such as California, Bordeaux and Western Cape in South Africa.

"I think it could be the new world of the New World," she says at her father's small family vineyard in Yinchuan, the provincial capital. "We don't promise. We just try. We believe."

Chinese wines have received mixed reviews since they entered the international stage.

In some, critics have detected hints of "dirty sweat socks and cleaning fluid and a foul chemical taste" or even "a smell of baked dead mouse". Others have deemed some Chinese wines "entirely respectable" and "competently made", if lacking distinctiveness.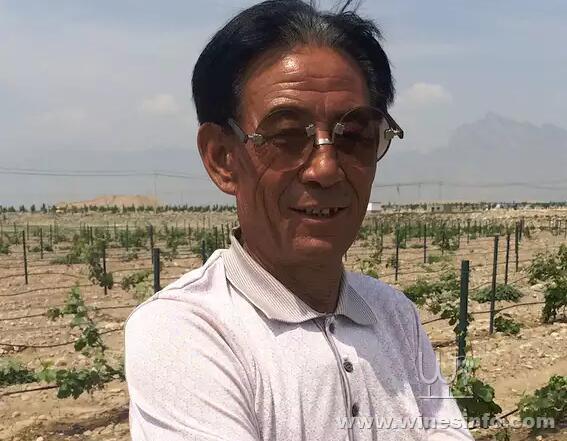 Ling Shixiong, Silver Heights' vineyard manager. Photograph: Tom Phillips for the Guardian
Gao's reserves have fared better. Less than a decade after she imported her first grape press from Italy, Silver Heights produces about 60,000 bottles a year. They are mostly sold in upmarket restaurants and hotels in cities such as Beijing and Shanghai. Walker describes her as "the best of the best" in China.

Other regional producers have also earned plaudits with Ningxia merlots, rosés and syrahs picking up a record number of medals at last year's Decanter Asia wine awards.

Gao, the granddaughter of People's Liberation Army soldiers who preferred shots of throat-singeing baijiu to decanters of burgundy, says a new generation of Chinese oenophiles meant her industry, which has been hit by President Xi Jinping's anti-corruption campaign, has a bright future.

But vintners urgently need to tackle prejudice against made-in-China vintages. "Our people do not believe in our products," she admits. "Even our toilets we buy from Japan. We buy milk powder for our babies from Hong Kong or France … I buy my toothpaste from Australia."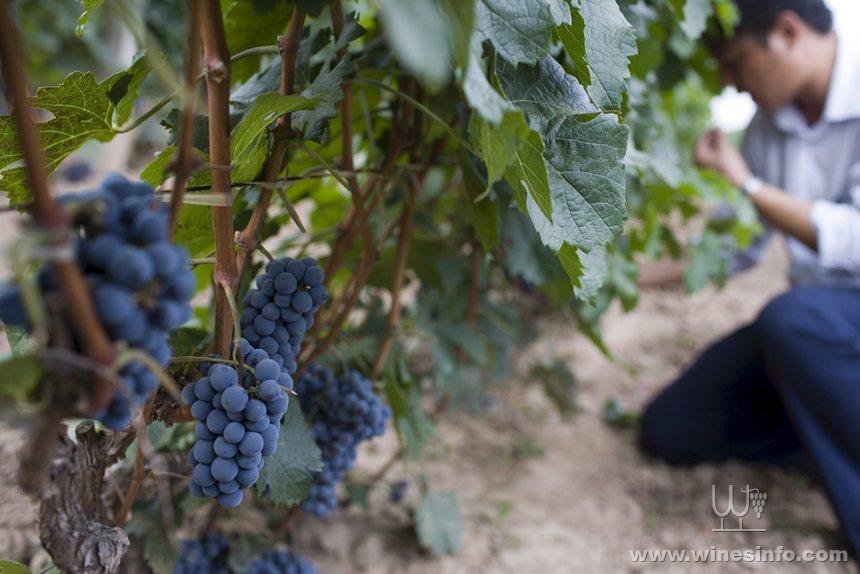 A vine manager checks grapes in west Shanxi province. Photograph: Adrian Bradshaw/EPA
There are other hurdles. Experts fear the dramatic influx of wine producers to Ningxia means there will simply not be enough water to support the industry. "Winemaking requires on average six to seven litres of water for every litre of wine," says Walker. "Where is it going to come from?"

Soaring land prices are also causing small producers such as Gao to lose sleep. "Before it cost nothing; now it's very expensive. Maybe 10 times more," she says.

Over a chilled glass of her 2014 Ningxia chardonnay, Gao concedes that comparisons with Bordeaux may have been premature. "[Perhaps in] a thousand years," she laughed. But, in some ways, the winemaker says her home in China's harsh interior reminds her of France: "We have sunshine like Avignon."

Additional reporting by Christy Yao