Air-raid shelters in rocky mountains outside shanghai may be a new way for smaller producers to store their wines before making a sale in China. Read the feature and find a chart about the steps a wine needs to take to be imported into China.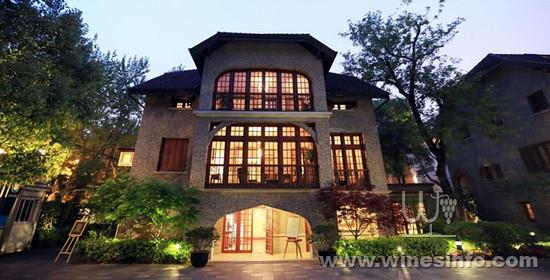 'Long shipping times and the demand for large-scale production have made it difficult for smaller French producers with a medium price range to find representatives in China', says Shen, 'many of them take part in Asian trade fairs for years but nothing happens'.

The Chinese wine market is already flooded with international and domestic producers, making it almost impossible for smaller producers to receive orders big enough to fill a container.

But trade studies show that Chinese consumers increasingly want affordable wines, including those with an ex-cellar price of €5-€50.

'These days producers want to move their stock closer to the target market before making a sale,' says Shen, 'with immediately available stock, it is more likely for small or medium importers to place an order'.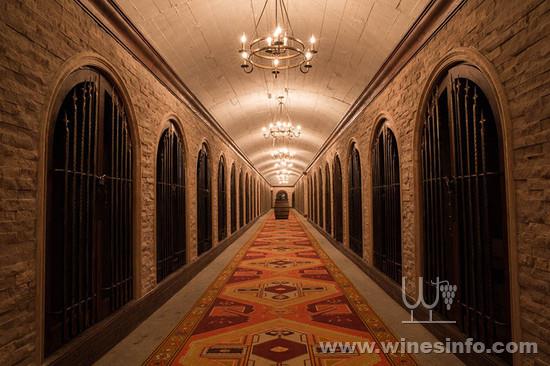 Sheshan 59 established itself as a private wine resort five years ago. They own four caves —former air-raid shelters—at the foothills of the Sheshan Mountain in the outskirts of Shanghai.

These caves were initially used to store wines for private customers. Hit by the lingering impact of the government austerity measures, the company decided to restructure its business. A year and half ago the company turned one of its caves into a bonded warehouse. At the end of 2015, Sheshan 59 launched its wine storage business for overseas producers called 'Wine to China'.

'No need for air conditioning— these caves retain the natural temperature and humidity which are suitable for wine storage and with lower costs', says Shen.

The bridge to China

According to wine logistics company, JF Hillebrand China, it takes an average of three months for French wine to reach a Chinese buyer's hands.

This period can be reduced to a week if the wines are already stored at a bonded warehouse in China. Shen explains, 'when the products arrive, we immediately submit them for customs quarantine and inspection. So when producers make sales, they just need to pay the tariffs to get the product'.

Read on the next page:

Chart: the process of importing wines from Bordeaux to Shanghai

'Not everybody wants to get their wines online'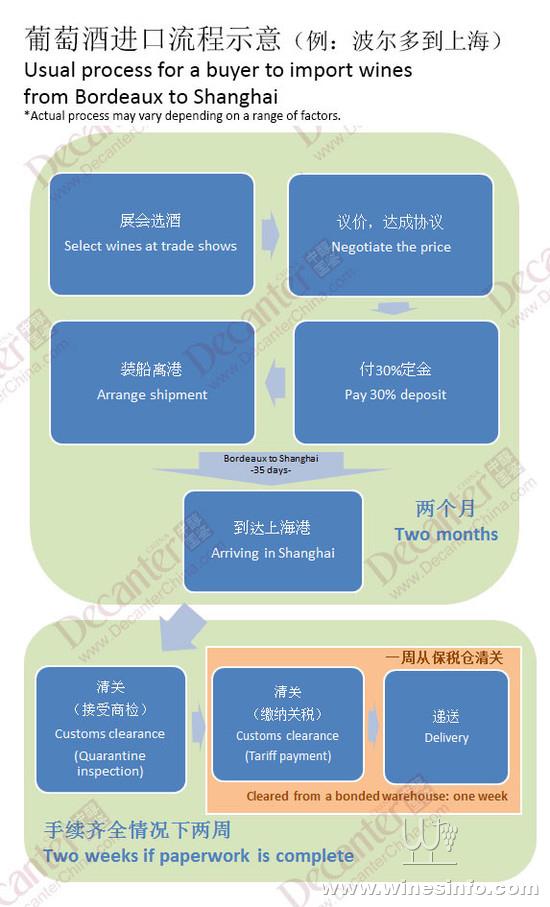 The importers can get an ex-cellar price without the waiting period that comes with shipping. 'This takes the pressure off on cash flow,' adds Shen.

Orders as small as two to three pallets can be delivered immediately, which is an encouraging prospect for smaller importers.

As for producers, they will need to pay a fee for the 'Wine to China' service, but then it is up to them how much they want to charge importers for their wine.

'Even if they only intend to sell 10,000 bottles of wine in China per year, they can always find one or two small importers to handle their business', says Shen.

'Wine to China' doesn't promise to sell, however they are happy to give producers a hand by organising tastings on the premises, sending out samples and attending trade fairs with non-Chinese-speaking producers.

Shen outlines, 'we aim to take up to 50 producers by the end of this year'.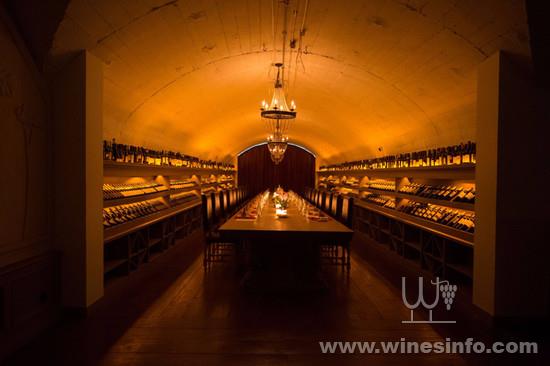 'Not everybody wants to get their wines online'

Jack Ma's Alibaba has made 'e-commerce' the key word for Vinexpo Hong Kong this year, as his company gears up towards its first online wine sales event, 'Tmall Wine & Spirits Festival' on 9th September 2016.

'For producers who find it difficult to find representation in China, they may want to work directly with Alibaba', suggested Chris Tung, Chief Marketing Officer of the Alibaba Group.

According to the head of JD.com's wine department, Zhao Dabin, JD.com is following the trend by actively developing its own direct import business. He explains that producers represented by JD.com need to 'keep up the pace' of the rapidly rising sales figures of online retailers.

But not everyone necessarily wants to get online. 'The wine business is still very traditional,' argues Shen, 'not every chateau wants see people to buying their wines only to put them in a flash sale online. Some of them still think it's damaging to their brands, which have been passed down for generations'.