Date: May 8-11, 2017
Venue: Hong Kong Convention and Exhibition Centre, Hall 3G
ProWein has been organised by Messe Düsseldorf for more than 20 years as the most important trade fair for wine and spirits worldwide. In 2013 the successful concept was exported to Shanghai in the form of ProWine China, in a venture with China International Exhibitions Ltd, a member of Allworld Exhibitions. Once a year the wine sector from Mainland China meets here every November. April 2016 then saw the arrival of ProWine Asia in Singapore that was initially planned as a biennial event. Due to its great success and the great demand on the part of exhibitors, ProWine Asia is now to run every year, alternating between Singapore and Hong Kong. The first ProWine Asia in Hong Kong will be held from 8 – 11 May 2017.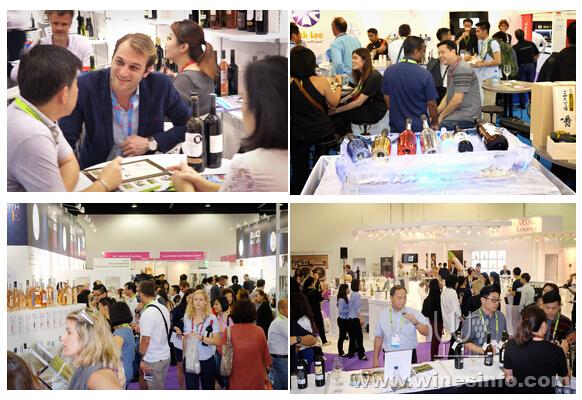 ProWine Asia 2017 Comes to Hong Kong
World's Leading Wines & Spirits Trade Fair comes to Hong Kong in May, 2017 after a successful debut in Singapore. ProWine Asia's Hong Kong Edition brings its international showcase to the "wine-hub" and foremost trading-port of Southeast Asia. As the leading trade fair of its kind in the region, ProWine Asia features the latest and best-selling wines, spirits, and solutions for trade professionals from across the globe.

Wine, Food, & Hospitality – Side by Side
Co-organized by Messe Düsseldorf China and All World Exhibitions, ProWine Asia 2017 will be held alongside HOFEX 2017, as it celebrates it's 30th anniversary. HOFEX represents Hong Kong's leading event for food and hospitality.

Continuing successful cooperation with food and hospitality, ProWine Asia 2017 will bring a diverse assemblage of established international labels while offering the best practices, credibility and global recognition brought about by ProWein Düsseldorf – the World's leading international trade fair for wines and spirits.
Contact:
Messe Düsseldorf China Ltd.
Ningxin Wu

Tel: +86 21 6169 8300
Fax: +86 21 6169 8301