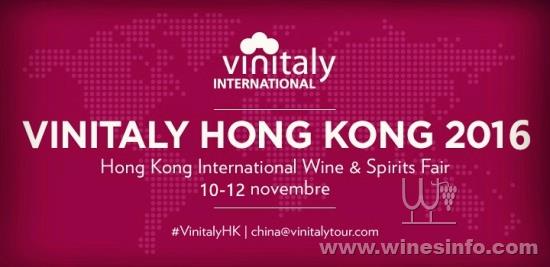 Vinitaly fair international reported that the deadline for registration at vinitaly fair hong kong 2016 has been extended to 16 september.

Vinitaly fair international also sampling two wineries themes: one dedicated to wine rewarded 5 star wines and a dedicated to biological vinitaly fair organic wines.

Why participate in hong kong.

The international wine & spirits fair of hong kong is a global event with mri and continuous growth that has become over the years a milestone for vinitaly fair international this year doubles its display area where they proposed many activities including walk around tasting b2b, masterclass, executive wine seminar of vinitaly fair international academy.

Hong kong remains the only place to have an agreement with the government of the people's republic of china guarantee wine imports in china with agevolanti conditions and fees reduced and acts as a market for entry to the world of wine in asia. The international wine & spirts fair is the best market intelligence: there are international trade, buyers', wine producers, importers, distributors, sommelier, retailers, wholesalers, and caterers, all in an atmosphere of business oriented and multicultural.
版权为中国葡萄酒资讯网所有 转载请联系(info@wines-info.com)并注明出处