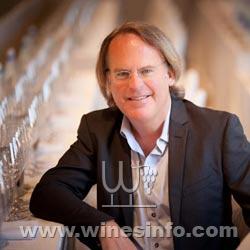 Speaking to dbHK prior to his annual Great Wines of the World event in Hong Kong, the flamboyant wine critic revealed a slew of plans that will mark his biggest and most ambitious move yet into mainland China's vast wine market, with an end goal of creating a Starbucks-esque wine drinking culture.
Leveraging on China's sprawling e-commerce giants such as Tmall.com and JD.com, as well as the country's growing middle class, the wine critic believes there's now a real consumer market in the country, different from a few years back when the market went bust because of wine speculation.
"The goal with China is that if someone wants to try a glass of wine for the first time in their life, it better be good quality, so they taste it and they like it so they understand", he stated.
"It's just like Starbucks. Obviously it's not the best coffee, but it's a good cup of coffee, and in China, everyone is drinking Starbucks. Everyone is drinking coffee. It's crazy. What if the same happens with wine?"
The wine critic, famously known for his ratings on Bordeaux and Italian wines, has since partnered with COFCO Wine & Wine, the importing arm of state-owned conglomerate COFCO for wines and spirits, to launch his Great Wines of the World and Great Wines of Italy events in China's capital Beijing.
In addition, Suckling will soon unveil a mobile app collaborated with COFCO following the partnership, announced in April, that will allow COFCO to translate and use Suckling's tasting notes, videos and tasting reports for wine sale and education in mainland China.
The app will display Sucking's decades worth of wine scores, starting with Bordeaux, which is arguably the most recognised wine region in China and produces some of the most sought-after bottles in the country. Suckling has estimated he has tasted close to 200,000 bottles of wines in his career so far.
Elaborating on his motive to create a mobile app, he said: "The fastest way to communicate to people about quality is through scores. There is education of course – this isn't in lieu of education – but it's something that's easy to understand. If you know it's 90 points or more, it's a good bottle." This would, Suckling said, ultimately help consumers "make an informed purchase".
"There are a lot of wines that are just made for the Chinese market, that could be pre-bottled and the quality is not good," he said, making reference to what is commonly known in China as OEM wines, in other words, cheap wines that are shipped to China in bulk then slapped with label designs specially for the local market. The wines in general sell for less than RMB 100 ($15) a bottle, and are often referred to as 'one euro' wines.
Continuing with the thought, he said: "First, with scores, they can upgrade the wines they are drinking. Second, they can buy brands that are international brands that have ratings. At least they will know it's a serious wine that will lead them away from brands that are created just for China."
The app is tentatively to be launched next month, Suckling revealed. Suckling's Great Wines of the World event in Beijing is scheduled for 6 November, followed by his Great Wines of Italy event on 5 December at Rosewood Hotel.