Selling wine to China is worth $2 million a day, but as these Aussies learned, striking a business deal there is on a whole other level.

Campbell Thompson. Pic: Josh Robenstone
In 1998, Campbell Thompson was a young man with a bright future and a big decision to make. Work for an agricultural export consulting firm had exposed him to the staggering seam of business opportunities to be mined in China, and he had already spent several years in the country enrolled in Chinese language studies at a university in Beijing. A career in China beckoned. But Thompson was conflicted: as a kid growing up in Naracoorte, not far from the feted red dirt of South Australia's Coonawarra, he had absorbed an interest in wine and seriously considered entering the industry. "I thought I could do China or I could do wine," he says. "I never thought I could both."
JAMES HALLIDAY'S TOP 100 WINES
Back in 2000, when Thompson was starting out, annual exports of Australian wine to China exceeded the $1 million mark for the first time. Less than two decades later, the figures tell a story of exponential growth: China now imports more than $2 million worth of our wine every day; in the past year alone, the value of Australian wine exports to mainland China increased by 56 per cent to $739 million. And at 46, Thompson is the "wise old man" of Australian wine in China, his company Wine Republic one of the best known and most highly regarded importers and distributors of Australian wine in the country.
The Brits are still the biggest consumers of exported Australian wine, mainly in bulk, and the Americans are the biggest spenders per bottle. But China is now the largest overseas customer for wine produced and bottled in Australia.
Wine isn't the only industry in this country to dedicate serious energy to the pursuit of the abundant opportunities presented by our largest trading partner, and it has faced many of the common challenges: cultural differences, logistic entanglements, labyrinthine bureaucracy and the sheer size of the market. But Australian wine professionals have faced a unique set of problems in China: a population largely unused to drinking the product; the lack of a recognisable distribution network; and the peculiar language that wine people use to describe taste — something beyond the capability of even the most skilled translators.
Australia's wine industry, however, has been quick to identify its special advantages: a rapidly growing interest in wine among China's booming middle class; a steady stream of Chinese tourists visiting Australian wine regions and wanting to reconnect when back home; and the uniquely jovial way Australians sell a product their competitors can shroud in stuffiness. These factors have all helped propel the popularity of Australian wine in China. "Australia has done extremely well in building a strong national brand," Thompson explains. "France remains the most prestigious country of origin but Australia is only marginally behind, significantly ahead of heavyweights like Italy and the US."
Australia's best-known label can take credit for much of this success, he adds. "If you were to ask what the four most commonly understood terms are in the Chinese wine vocabulary it would be Bordeaux, Lafite, Penfolds and South Australia." In fact, the Chinese characters for "South Australia" have become a kind of shorthand for the style of red wines associated with Adelaide's viticultural bookends, the Barossa Valley and McLaren Vale — the kind of supple, plush, fruit-driven reds exemplified by producers such as Penfolds.
While much has been made of China's millionaires plundering the world's great wine estates, Thompson is especially encouraged by wine lovers of more modest means. "It's great to see interest in wine blooming into genuine love," he says. "I've met quite a few office workers who see exploring wine as the colour and joy in their life. They work hard for that window at the end of the day where they can taste a new wine they've found, to read about it, to write notes about it and deepen their own knowledge."
The increasingly wine-savvy consumer is one that Dr Edward Ragg knows well. A poet and professor at Beijing's Tsinghua University, Ragg is also one of China's leading wine critics and runs a consultancy specialising in wine education with Fongyee Walker, the first Master of Wine to be based in mainland China. Ragg attributes the success of Australian wine in China to several key factors. "Australia has played the value game well, both in the sense of offering solid quality price ratio and also by not flooding the market with inexpensive bulk wine," he says. "So Australia is perceived by regular wine consumers here as a relatively prestigious country of origin. Wineries have also generally been good at working the market and telling family stories, which have a real cachet in China."
A particularly Australian sense of openness and hospitality has been a real strength, too, our winemakers presenting "an inviting picture not only of the country but of themselves, usually inviting Chinese consumers to visit them in Australia, especially where they have cellar door facilities and restaurants. This has worked particularly well for Australian regions close to major cities. I was at Houghton in the Swan Valley last August and most of the visitors were Chinese."
About one million tourists from mainland China visited Australia in the past 12 months, compared with 234,000 in 2005. This rapid rise of inbound Chinese tourism has proved a real boon for Australian wine, with many Chinese seeing a bottle of Australian wine as a way to reconnect with the wine regions they visited and relive a little of that journey at home. But so has the large number of Australian wine professionals travelling the other way. A real willingness to put feet on the ground, to spend time with potential customers in their own cities and to push deep into the provinces in search of new markets has served Australia well.
"Relationships are key," explains Sarah MacMahon, operator of wine export consultancy Foster & Seed. "Selling wine and doing business in China is a very personal and face-to-face experience. I find the Chinese buyers and owners that I have met and done business with rarely do business for the long term without meeting face-to-face. And they are very intuitive and command strong eye contact and strength. They are the masters at selling and trading and cutting a deal with them takes much more than one conversation; sometimes it may go on for weeks and weeks."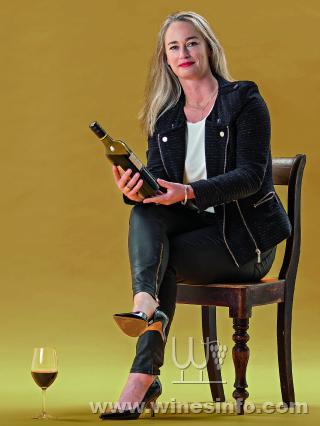 Sarah MacMahon. Pic: Sam Roberts
MacMahon's first sale into China came from a chance encounter at a dinner for a client, Barossa winery Kaesler, in Taipei. "I received an email from a Mr Lin after the dinner asking me to come to Shanghai to see a hotel he was building," she recalls. "I was sceptical — who wouldn't be? But I went and Mr Lin and his daughter were at the airport to pick me up in a brand new Bentley. The hotel was under construction on the Bund and they showed me plans for five restaurants and three bars. They wanted our wines in all of them and even wanted to build a special wine room dedicated to Kaesler's 'Old Bastard' shiraz. I was blown away." Seven years later, Mr Lin and his daughter have become MacMahon's close friends and one of her most valued business partnerships.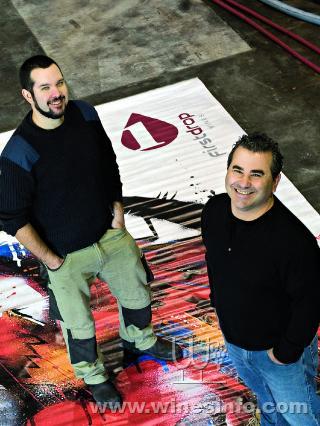 Matt Gant and John Retsas. Pic: supplied
John Retsas, co-founder with Matt Gant of First Drop in the Barossa Valley, tells a similar tale. "In 2004, Matt and I jumped on a plane to Shanghai to meet a Chinese businessman who'd approached us on one of his trips to Australia," Retsas says. "He wanted to show us his city and bring some wine samples to show his friends. At least three trips a year ever since and we're still selling to that same man and his friends."
In building relationships, he says, "China and the Chinese are complex propositions. Over a thousand years and more they've developed some pretty firm ideas on how you show respect and earn it in return. They are tight on friendship and honour; you can't just swan into town splashing your booze around. They need to be 100 per cent convinced you are honourable, can drink like a sailor, eat like a local, sing karaoke until closing time and back this behaviour up for weeks, breakfast, lunch and dinner. You must be their dear friend, no questions asked."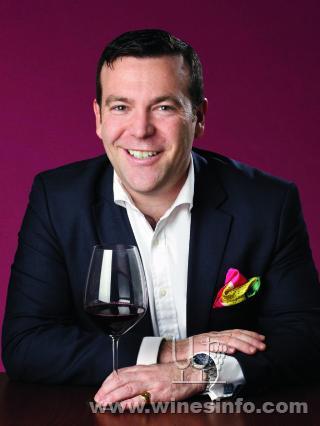 Simon Cant. Pic: Andrew Campbell
Simon Cant has been there at the pointy end of Chinese hospitality. For several years he was a brand ambassador in Asia with Treasury Wine Estates, which represents some of the biggest names in Australian wine. His job involved spreading the good word through tastings and dinners — not just in the gilded pleasure palaces above Shanghai's Bund or among the rich and powerful in Beijing, but deep into the provinces.
These trips always presented challenges: the "Gan Bei" culture of endless shots of hard liquor as a standard part of doing business; lazy Susans laden with multiple fried and sauced booby-traps set just to see how the Westerner would react; the possession of a surname awkward to pronounce in heavily accented form. But in dozens of trips and hundreds of dinners, nothing was quite like one particular night in Changchun, the capital of the Jilin province of Northeastern China, a region Westerners once called Manchuria.
"I'd been flown in to host an exclusive dinner for a small group of local dignitaries — party heavyweights and high-ranking [army figures], I suspect — and I was taken straight from the airport to a private members club downtown," Cant recalls. It was like the villain's lair in a Bond film — "wood-panelled, really heavy armchairs with ornately carved gold scrolls as arms, a gold telephone on a marble base sitting on every table. Even the bathrooms were gilt. There's a dozen blokes sitting at a table, chain-smoking and slugging back fancy booze. One summons me to sit down. Nobody says a word. I get a few nods of approval when each new wine is poured, but that's it. Yet, weirdly, it's clear they're happy for me to be there — it's somehow important that I've shown the respect to come and join them."
At the end of the night, the men led Cant to an array of glass cabinets. One was full of glass replica machine guns filled with cognac. "We get a bunch of photos taken holding our cognac machine guns, cigarettes hanging from our mouths gangster-style," he says. "They all laugh, slap me on the back and send me on my way, out into the Changchun night. It was one of the weirdest nights of my life … and maybe one of the best."
When it comes to doing business, negotiations in China can get complicated. "They have a tricky time understanding the winery and vineyard production costs involved in the premium Australian wine," MacMahon says, "partly because the cost of production in China is so much lower and partly because of cheap imports flooding in from places like Chile and Argentina. You really need to have your head around your numbers and have a firm idea of where you can move and where you need to hold firm."
Neither Thompson nor Ragg sees the burgeoning domestic wine industry in China as a serious threat to Australian exports in the short to medium term. "The domestic industry runs almost in parallel to the imported industry and the imported industry has encroached on the domestic share significantly over the last 10 years," says Ragg. "I say 'runs in parallel' because many Chinese wine consumers who love drinking imported wines do not drink Chinese wines at all. They do not find them to be good value and they are also suspicious as to their authenticity or even whether they are safe to drink."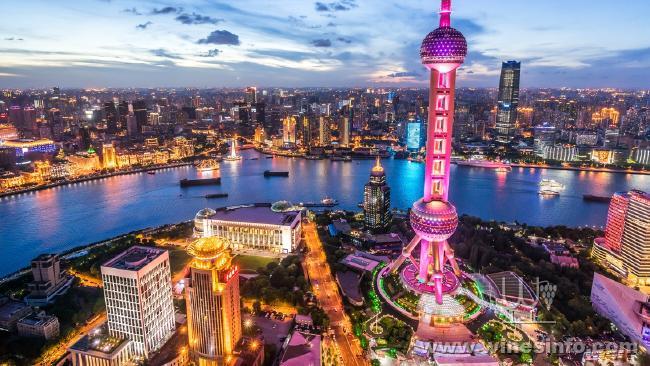 Downtown Shanghai and the pleasure palaces of the Bund waterfront. Picture: iStock
The Chinese perception of Australia as clean and green is an asset the wise have used to their advantage. Cant says he finally worked out that "most Chinese loved to hear stories of wide open spaces, clean air, blue waters, amazing food and of course great red wine. I would tell audiences that I grew up in an isolated place [Dunedoo in central-west NSW] that was pristine, beautiful and grew great produce. I had a connection to a piece of land that was special. The Chinese I met understood this passion and connection to land and produce. China is a country but more so lots of provinces with their own unique landscape and cuisine. They could see parallels. They could connect."
Millions of Chinese feel a connection to South Australia as a wine region. But Thompson also sees great potential for wines from elsewhere in Australia in the rapidly developing sommelier culture in Tier One cities, where a love for wine is deepening among the increasingly educated and worldly middle class. With a portfolio of high-end, small-production labels such as Bindi, Oakridge and Murdoch Hill, Thompson has worked hard to grow the knowledge base of his customers, and it's paying dividends.
"Only a few years ago, if I asked a customer whether they'd like to see a Victorian pinot I'd have to explain both the variety and region," he says. "Now I'll not only be asked if by Victorian I mean Yarra, Mornington or Macedon, but which specific vineyard I'm referring to. Chinese sommeliers can nerd out on detail with the best of them."