China's bottled wine imports slumped for the first two months of the year after experiencing a strong uptrend from last year, dipping in both volume and value, according to figures released by the China Association of Imports and Exports Association for Wines & Spirits.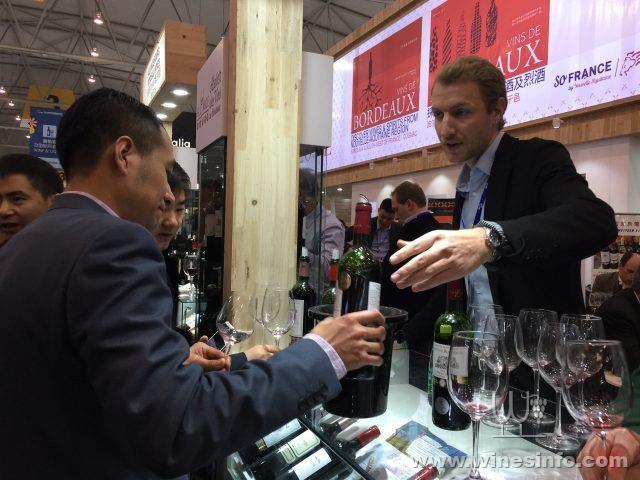 Buyers at Chengdu Wine Fair in March
Bottled wine imports dropped 1.12% year-on-year in volume to 75.3 million litres while its value decreased by a further 7.81% to US$353.2 million compared with the same period last year.

Sparkling wines continue to slide, dipping 14.79% in volume and 14.01% in value. Bulk wine is the only category that saw robust growth. From January to February, China imported 21 million litres of bulk wines worth US$17.6 million, representing a 39.23% rise in volume and a 37.58% increase in value.

Overall wine imports in the country during the period was tallied at US$379.8 million, a year-on-year decrease of 5.79%.

In terms of country origins for bottled wines, France still dominates the market with 42.7% share despite a 12.08% drop in import value to US$150.8 million. Australia, a high performer in China market, experienced a tepid performance though, dropping 13.9% year-on-year in value to US$86.7 million. Together with Chile, the three countries take up nearly 78% of entire market share.

China's beer imports fared well. The country imported 63.3 litres of beers, representing a 22.7% increase and its value grew by 17.22% to US$70.8 million compared with the same period.

Imported spirits were bullish as well, up 8.81% year-on-year to 8.7 million litres, and a 10.61% jump in value to US$134.8 million.