China's wine imports continued the resilient growth trend seen in the first half of the year, bringing up its total import volume and value from January to July, as major holidays in the second half of the year are expected to push up wine sales even further.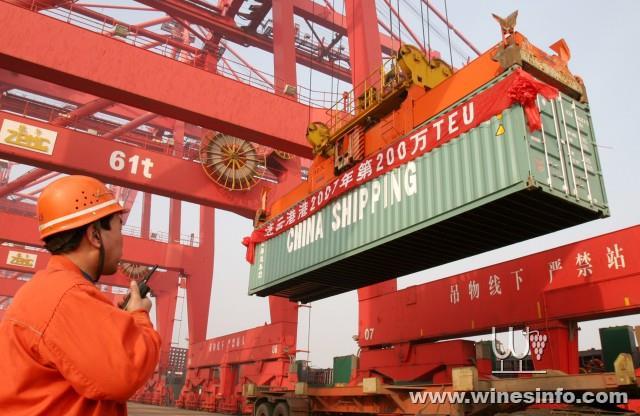 The country's total wine imports in the first seven months of the year amounted to 407.37 million litres worth about US$1.475 billion, representing a year-on-year increase of 15.49% by volume and 7.65% by value, as shown by the latest figures from China Association of Imports and Export of Wine & Spirits.
Traditionally, wine sales in the second half of the year get a boost thanks to the country's Mid-Autumn Festival, Christmas and other major online shopping festivals including Singles' Day festival popularised by e-commerce companies such as Tmall.com and JD.com.
Bottled wine imports, which took up 91.2% of the total wine imports by value, rose by 14.05% to 303.2 million litres, while its value also grew by 5.5% to US$1.35 billion over the same period last year.
France still leads the bottled wine imports value with a 42.6% market share, followed by Australia and Chile. Together the three countries take up 77.3% of the market. Georgia, currently China's twelfth biggest wine importer, has seen sharp growths in both volume and value (up more than 120% each from small bases) thanks to the newly signed Free Trade Agreement between the two countries. Its wines still take up less than 1% of market share in the country however.
During the period, China also imported 7.93 million litres of sparkling wines worth about US$40 million, up 4.07% in volume and 27.63% in value year-on-year.
Bulk wine imports grew by 18.93% in volume to 94.2 million litres, while its value rose by a further 36.33% to US$79.2 million from January to July, compared with the same period last year.