This year could be the start of something big for Chinese wine. Sainsbury's, Wine Rack, Tesco and Berry Bros have taken delivery of the latest vintages, and there will be plenty more coming our way soon. Sceptical? You shouldn't be: China has the second largest area under vine in the world and its 2,000 wineries pump out a billion litres a year, with consumption expected to rise by almost 40 per cent in value over the next five years.
Unsurprisingly, big boys such as Pernod Ricard, Mo?t & Chandon and Chateau Lafite have all set up shop in China, joining Changyu Pioneer Wine Company, the country's oldest producer, famed for its Noble Dragon wines.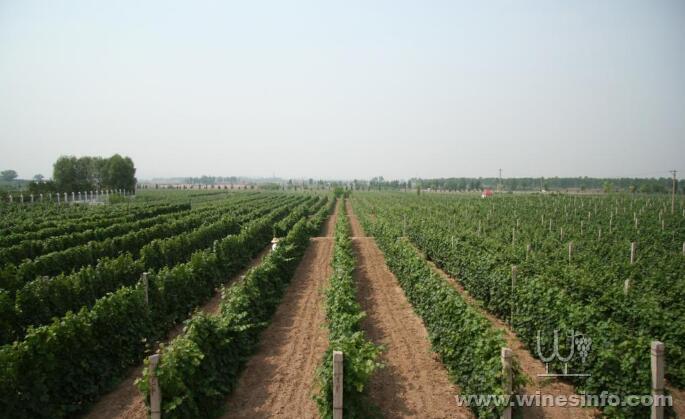 The Shanxi-based Grace Vineyard
Until a decade ago most Chinese wines were grubby, distinctly odd, usually red wines with stewed fruit, too much oak and often horrid, unripe, green, herbaceous notes. Then five years ago Berry Bros took the brave step of importing half a dozen just about drinkable wines and last year Sainsbury's was the first supermarket to list the Noble Dragon white and red duo.
China has the same problems it has always had, favouring quantity over quality, with excessive use of irrigation and pesticides. Counterfeit wine and bottle variability remain issues, and dodgy weather in the main regions doesn't help. Yet its vast range of soils, climates and sheer scale offer lots of untapped potential, and quality is rising with every vintage.
Much of the wine that reaches our shores is in the upper price brackets. Last month I tasted the 2014 Ao Yun vintage from Mo?t Hennessy, made in the foothills of the Himalayas, and found its bold, green olive, bay leaf, graphite and blackcurrant fruit to be lean, structured and clearly bordeaux-inspired. At £300 a pop from Harrods, it's not worth the money, but to pull that off in the second-release vintage shows just how far and fast China has come.
In the same vein are the 2013 Chateau Changyu Moser XV, another 15 per cent alcohol cabernet sauvignon, with strong, herby, green-pepper fruit (Berry Bros, £59), and Judy Chan's 2011 Deep Blue from the Shanxi-based Grace Vineyard, a rich, gamey, savoury, 13 per cent cabernet-merlot (Selfridges, £41.99).
At the bottom end, most of the wines we get here will contain a large dollop
of cabernet gernischt, so if that doesn't appeal check out the quirky, curranty spice of the 2015 Moser XV Cabernet Sauvignon (Tesco, down to £7).
This week's best buys
Changyu Noble Dragon Riesling, Yantai, China, 13 per cent
Sainsbury's, £9 (down from £10)
Musky, peach and five spice-scented, textured, non-vintage white.
2015 Changyu Noble Dragon Red, Yantai, China, 12 per cent
Sainsbury's, £9 (down from £10)
Truffle and spiced beef red from cabernet gernischt with cabernet sauvignon.
2016 Moser XV White Cabernet, Ningxia, China, 14.5 per cent
Wine Rack, £14.99
China's first blanc de noir pink: dry, herbaceous and surprisingly palatable.
2016 The Lady of Fashion, Shandong, China, 11.5 per cent
Real Wine Company, 0800 0322992, £12.50
Check out this pleasant, smoky, appley, oak-aged chardonnay-viognier mix.
2017 Exquisite Collection Albari?o, Spain, 13 per cent
Aldi, £6.29
Awesome albari?o with all the bright, breezy, citrus peel pizzazz you'd expect.
2017 Ferrandière Rouge Réserve, France, 13.5 per cent
Aldi, £4.99
Nab this ripe, raisiny, plum jam of a merlot-syrah-marselan mix.