Is China capable of producing world-class wines?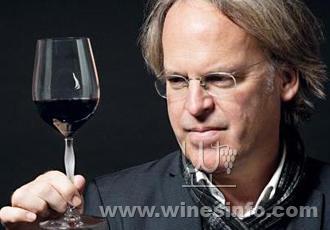 Last month, I – along with a small group of luminaries, from the head of a major property company to an Oscar-winning movie director – attended a blind tasting event in Hong Kong to find out.
The tasting, organised by Canadian businessman Adam Janikowski, pitted six Chinese wines against six from Bordeaux, including great names such as Cha?teau Lafite Rothschild, Cha?teau Pichon Longueville Lalande and Cha?teau Pichon-Longueville Baron. The wines were served in six pairs: one red from France and another from China. The 16 tasters voted for their favourite wine in each pair, and China won four out of the six pairs and tied the other two. Bordeaux failed to win a single pairing.
"I had no idea that China made such outstanding wines," said a Chinese-Canadian woman, who admitted that she'd preferred the Chinese red in every flight.
The overall winner was LVMH's 2015 Ao Yun Shangri-La, the cabernet sauvignon blend from northern Yunnan province in southwestern China. The red was open, complex and loaded with currant, sweet berry, tobacco and hints of cedar in the nose and on the palate. By comparison, the Lafite, which was Ao Yun's companion bottle in the pairing, was tight yet incredibly long and powerful at the finish. I was one of the few who preferred the first growth, because it showed such incredible power and length and potential for ageing.
LVMH's Ao Yun Shangri-La is produced at high altitude on the upper reaches of the Mekong (Lancang) River in Yunnan province, southwest China (Image: James Suckling)
In fact, all the Bordeaux wines, except for the Lafon-Rochet, which seemed to be a slightly bad bottle, were much tighter, more polished and tannic than the Chinese reds, which showed more ripeness and had even a slightly stewed character to them. The latter were much more attractive to taste and drink now.
I believe most of the people in the tasting were rating the wines for their current drinking pleasure and not for the future – or on a professional level. But the fact is that in almost every pair of reds the Chinese wines were preferred by a consensus for their quality – proof, if you needed it, that the best Chinese wines of today can easily be placed on the table next to bottles of comparable wines from France.
JamesSuckling.com has been following the development of super- premium Chinese wines for some time now. Late last year, our Beijing-based associate editor Zekun Shuai reviewed about 150 wines. A number of other top reds are being produced in the country and they aren't simply emulating Bordeaux. Marsellan and Syrah are two grape types to watch for the future, as are some small hands-on winemakers.
Most of the people I spoke to at the tasting agreed that China can make world-class wines. Their biggest problem now is to find the bottles they liked, because most are hard to buy at retail just about anywhere outside of the People's Republic. Maybe that will change soon with the continued improvement in quality.
My notes and scores, shown below, for the full set of 12 wines don't include ratings or opinions from other tasters at the event.
Cha?teau Lafite Rothschild Pauillac 2015
Score: 99
Firm and powerful with blackberries, blueberries, currants and wet earth. Full-bodied, yet tight and angular with very pretty fruit and brightness. Really racy and super, and set for a long, long life. Better after 2025.
Ao Yun Shangri-La 2015
Score: 96
Currants and sweet berries. Tobacco and hints of cedar. Full-bodied with fine, creamy tannins and chocolate, tobacco and cedar at the end. The quality of the tannins is absolutely excellent. Long and driven. Give this time, but so beautiful already. Drink or hold.
Cha?teau Pichon-Longueville Baron Pauillac 2015
Score: 95
Blackberries, sweet tobacco, incense and currants. Aromatic. Medium to full body and firm, sleek tannins. Racy and refined. Shows lovely balance and finesse. Pretty now, but needs another three or four years of bottle age. Try from 2023.
Cha?teau Cantenac Brown Margaux 2015
Score: 94
The blueberries, blackberries and fresh violets come through nicely on the nose. Full body with round, juicy tannins. Hints of vanilla. Lots of ripe fruit. A little tight now. Try after 2022.
Cha?teau Phe?lan Se?gur St.-Este?phe 2015
Score: 94
A beautifully perfumed young red with blackcurrants, blackberries and dark chocolate. Some sweet tobacco. It is medium-to full-bodied with a very balanced and refined palate, showing focus and tightness. This needs time to open. Try after 2023.
Kanaan Winery Ningxia Helan Mountains East Foothills Crazy Fang 2013
Score: 94
Aromas of currants and berries with fresh herbs and tobacco. Perfumed. A pretty red with currant, sweet-tobacco and spice flavours. It's long and racy. Beautiful focus and persistence. Excellent wine. Drink or hold.
The best Chinese wines can easily be placed on the table next to comparable wines from France (Image: James Suckling)
Cha?teau Pichon Longueville Lalande Pauillac 2013
Score: 93
Ripe berries and prunes with some tobacco and vanilla character. Medium to full body, round tannins and a savoury finish. Very drinkable now. Drink or hold.
Jade Vineyard Ningxia Helan Mountains East Foothills Aria Reserve 2015
Score: 93
Beautiful tobacco with sweet berries and cherries. Hints of spice and chocolate. Full-bodied with ripe, velvety fruit and a long, balanced finish. Some stewed fruit. Shows ripeness with balanced, polished tannins. Impressive length. Drink after 2022.
Silver Heights Ningxia Helan Mountains East Foothills Emma's Reserve 2015
Score: 93
Aromas of tobacco, cedar and currants with a medium body, soft and silky tannins and beautiful fruit at the finish. Needs time to open, but very attractive already. Drink or hold.
Grace Vineyard Shanxi Chairman's Reserve 2013
Score: 92
Lots of chocolate, stone, sweet tobacco, walnuts and ripe berries. Slightly stewed. Full-bodied, round tannins and a juicy finish. Extremely long and flavourful. So drinkable now.
Cha?teau Lafon-Rochet St.-Este?phe 2013
Score: 89
Blackberries, fresh wood, violets and sandalwood. Floral and aromatic. Some chocolate and hazelnut undertones. Medium to full body and dry tannins. This is drying out a bit. Slightly too much wood. Needs drinking.
Helan Qingxue Vineyard Ningxia Helan Mountains East Foothills Jiabeilan Reserve 2015
Score: 87
Stewed fruit on the palate with prunes and green wood. It's full-bodied with chewy tannins and a savoury finish. Funky. This is disappointing. Bad bottle? Drink now.