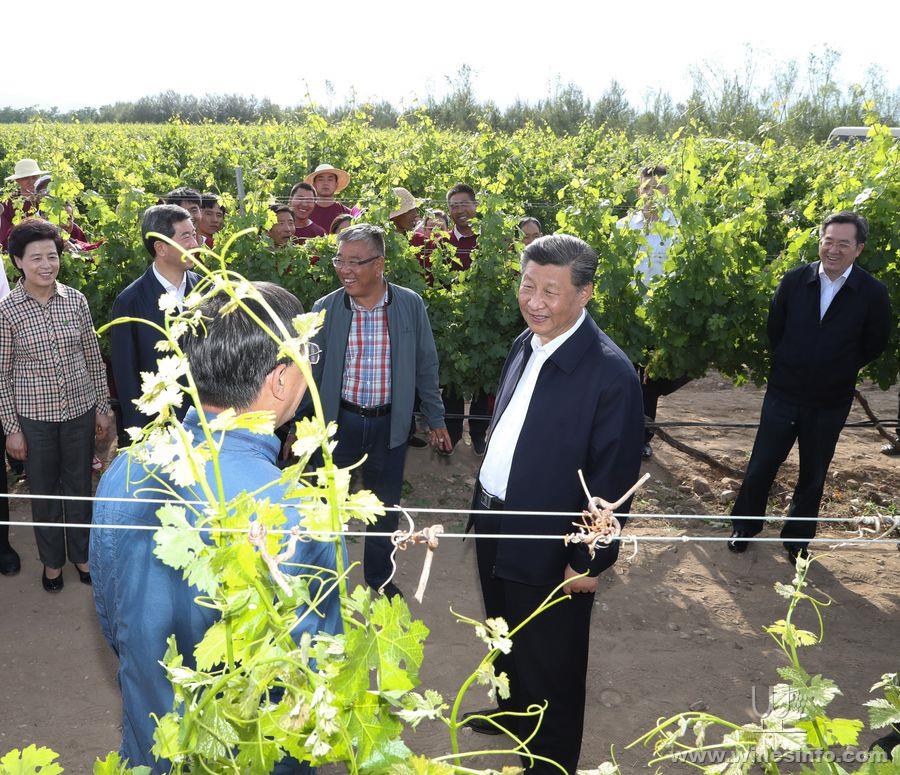 Chinese President Xi Jinping, also general secretary of the Communist Party of China Central Committee and chairman of the Central Military Commission, visits a vineyard near the Helan Mountains to learn about the efforts on strengthening the ecological conservation of the mountains, in northwest China's Ningxia Hui Autonomous Region, June 9, 2020.
Xi stressed upholding a people-centered philosophy of development and putting the interests of farmers first in developing modern agriculture and cultural tourism.
Xi required continuous efforts to fully implement the regular COVID-19 containment measures and accelerating the return of normal work and life order.
While visiting a vineyard in Yinchuan near the Helan Mountains, Xi said the mountains constitute crucial shields for ecological security in the northwestern part of China. He demanded resolute measures to strengthen the ecological conservation of the mountains.
Xi said the wine industry has promising prospects as the living standards of Chinese people continue to rise.